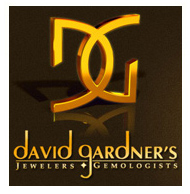 The wedding planning season is in full swing, so David Gardner's Jewelers will be holding their Spring Wedding Band Event on April 8th, 9th, and 10th in College Station, Texas. For these three days, David Gardner's will be offering an incredible selection of wedding bands from all the leading designers – including Novell wedding bands. Just be sure to call 979-268-0800 for your appointment. Let David Gardner's Jewelers uniquely qualified staff help you with these last big steps before your wedding day.
Dates: April 8th, 9th, and 10th, 2010
Hours: 10am-6pm.
Location: 911 University Drive East in College Station, TX
Contact: 979-268-0800 and www.davidgardnersjewelers.com
More about Novell Wedding Bands
Novell Design Studio has prided itself on continually bringing innovation to the wedding band industry. The company currently specializes in customizing its designs to suit individuals' particular needs, tastes and diverse lifestyles. Since no consumer should just have to settle for what is on the shelf, Novell can specially manufacture almost all of their wedding band styles in many variations – wider, narrower, in different metals (platinum, palladium or gold), with different finishes, and much more. Novell wedding bands are sold at authorized retailers nationwide. If you live outside of College Station, Texas, then visit www.novelldesignstudio.com to find the Novell wedding band retailer in your area.
---