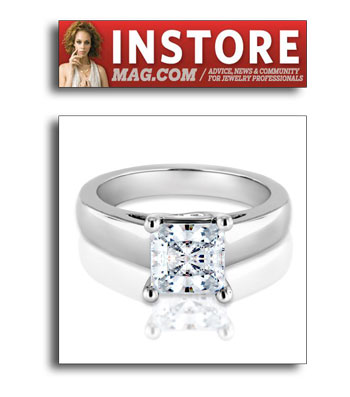 InStoreMag.com, the official website for leading jewelry trade publication In Store, features Novell's GAME in their Industry Announcements section.
"Novell Design Studio's Great American Metal Exchange (GAME) program allows qualified jewelry stores to trade in unusable precious metals for Novell's new Studio Platinum bridal-classics collection. It's a weight exchange with a minimal program fee. Acceptable precious metals for this special opportunity are platinum, gold, and palladium.  Is there a better way and time to profit from your under-performing, broken, and damaged merchandise? The GAME is a meticulously planned and executed bridal jewelry stimulus package. It meets the challenges of the hard economy head on!"
Read more of Novell's GAME Puts Affordable Platinum in Jewelry Stores.
---