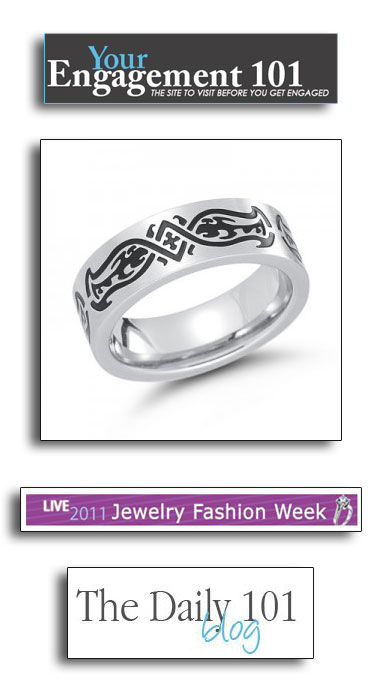 Your Engagement 101 reported on all the latest jewelry trends while they were at the JCK Show in Las Vegas (Jewelry Fashion Week), but in case you didn't have time to check out all of the recent blog posts, here's a quick recap of the biggest trends to come out of the show this year.
One of the highlights is a TATU ring by Novell. TATU rings were initially introduced in stainless steel, but now many styles can be created in Argentium Sterling Silver, palladium and more. Ask a Novell wedding band retailer in your area for more information.
Read Top 14 Bridal Jewelry Trends from Jewelry Fashion Week.
---