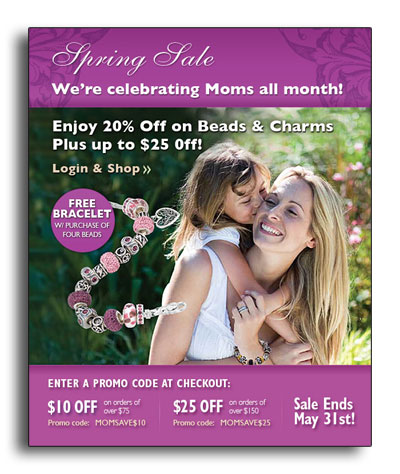 Authorized Novell wedding band retailer JG Kronenberger is celebrating Moms all month long. You can take advantage of a 20% discount off of their beads and charms, get $10 off an order over $75 and $25 off an order over $150 (with specified promotional codes). JG Kronenberger's Spring Sale ends May 31st, 2011.
Shop for jewelry at JG Kronenberger.com.
"Like" JG Kronenberger on Facebook.
---