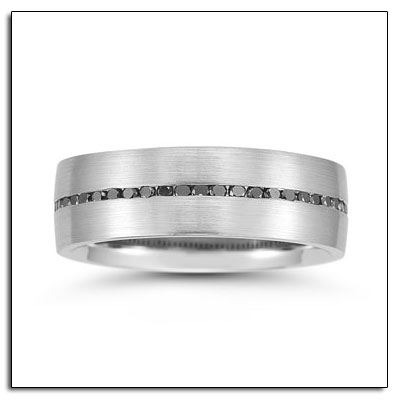 Palladium is the better choice over white gold if platinum is just not an option due to its price. But keep in mind that platinum is the premium metal for wedding bands and jewelry.
The L1987-7GC is palladium wedding band that is 7mm wide and features approximately 1/2 ctw of black diamonds. Novell can customize our designs to your specifications, so that your wedding band will be one of a kind. Exactly the way you want it. Wider. Narrower. In platinum, palladium, 5 kinds of gold, and more.
For additional information and pricing, please visit an authorized retailer.
Visit the Novell News section to keep up to date with everything that is new with Novell.