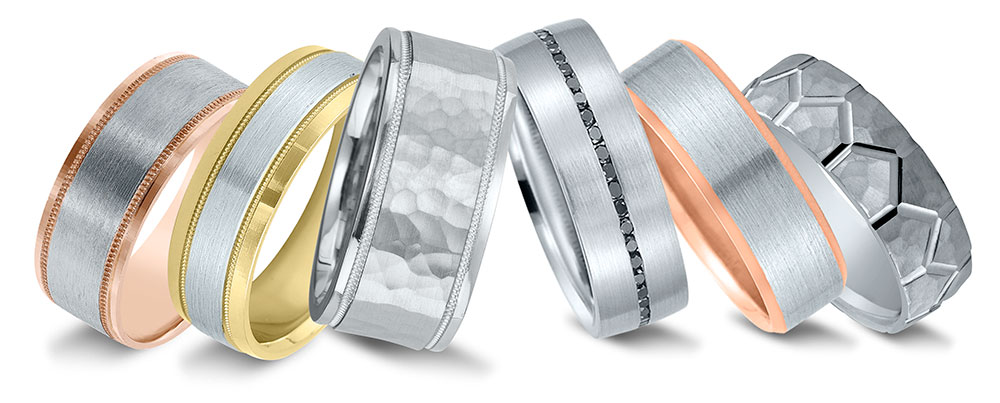 Do you live in the Boston-area near Freedman Jewelers ? Are you thinking about getting engaged? In need of wedding rings for your upcoming wedding? Or just looking for a different kind of date night – a special night with diamonds?
If so, this is a can't miss event!
See Novell wedding bands at Freedman Jewelers' 15th annual bridal show. They will have more than five times the number of wedding bands and engagement rings setting than anywhere in the area! This is your chance to see it all! Find the perfect engagement ring or wedding band. And have FUN while doing it – all completely pressure-free!
Aside from having an expanded Novell wedding band inventory, Freedman Jewelers' certified gemologists and diamond jewelers offer expert bridal jewelry advice and guidance.
Freedman Jewelers 15th Annual Engagement and Wedding Ring Extravaganza also features:
$100 off ANY wedding band that is $500 or more – valid March 7 – March 21st.
Freedman Jewelers raffling off a romantic overnight getaway, plus a few other incredible gifts from local wedding vendors. So if you plan to be married anytime soon, be sure to enter your name.
Complimentary champagne, strawberries and other light refreshments for your date-night fun.
Freedman Jewelers 15th Annual Engagement and Wedding Ring Extravaganza takes place March 14 – 18, 2017. A special SNEAK PREVIEW of the new inventory begins on March 11. You can also enter all raffles.
Where:
Freedman Jewelers
333 Washington Street – Suite 408
Boston MA 02108
Validated parking if you park at the 33 Arch Street garage (up to 3 hours).
Event Hours:
Tuesday March 14th: 9:30am-5pm
Wednesday March 15th: 9:30am-5pm
Thursday March 16th: 9:30am-8pm
Friday March 17th: 9:30am-5pm
Saturday March 18th: 9:30am-5pm
How to Attend:
Ready to plan your night with Freedman Jewelers' diamond and bridal jewelry experts? Like to schedule a complimentary consultation with one of their resident experts?
Let Freedman Jewelers know you plan to attend by confirming on Facebook.
You can also give Freedman Jewelers a call – 617.227.4294.
Or send an e-mail to info@freedmandiamonds.com.
See you there!
---