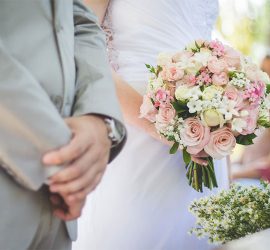 6 Tips for Reducing Wedding Planning Stress
When planning a wedding – how do you do it all while keeping your sanity in check? Here are six ways to reduce wedding planning stress.
Read more »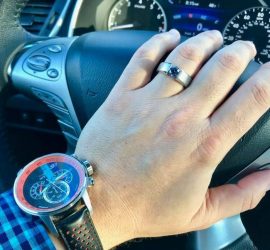 Custom Shop Platinum Ring Features Rare Blue Diamond
Jewelry designer/television personality Robert Manse recently teamed with Custom Shop to create a one-of-a-kind men's platinum ring.
Read more »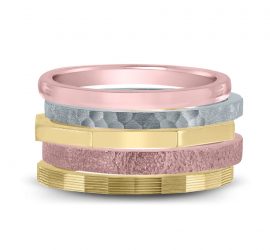 Circles – Novell's New Stackable Rings and Made in America.
Made in America, Circles stackable rings are available in 14kt yellow, white and rose gold. Mix and match designs to create your own look.
Read more »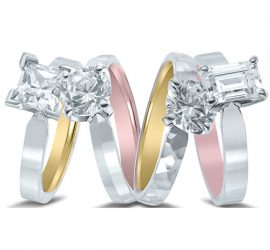 Novell's New Inside-Out Engagement Ring Collection
Our latest innovation – inside-out engagement rings. Pink or yellow gold on the inside, white gold on the outside. Even reversed!
Read more »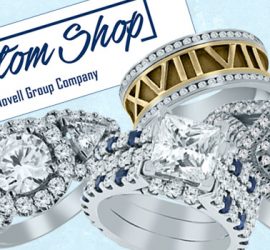 Let Custom Shop Help Create the Perfect Ring for You!
Want to design your own wedding ring or engagement ring? Don't know where to start? Let Custom Shop help. Custom Shop specializes in custom jewelry design.
Read more »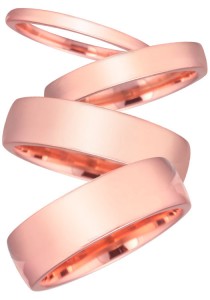 Wedding Band Ideas: Rose Gold Wedding Bands
Rose gold is becoming more and more popular among both men and women. Tired of yellow or white colored metal options? Be bold and go for rose gold. And bold - it is!
Read more »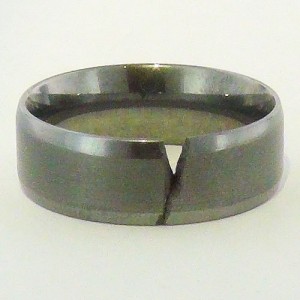 Alternative Metals vs Precious Metals for Wedding Bands
Should you really choose an alternative metal wedding band that can't be resized or has little value? A wedding band is not only a symbol of commitment, it can be a lasting family heirloom.
Read more »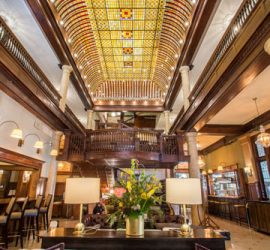 Get Married in Laid-back Beautiful Boulder at Hotel Boulderado
Ever wonder how a culture's particular wedding customs come about? Here are a few tidbits regarding wedding traditions throughout history, and their origins.
Read more »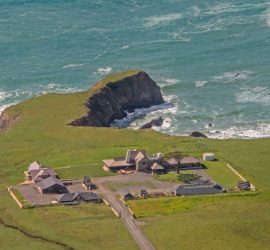 Coastal Mendocino – California's Secret Wedding Wonderland
Mendocino Wedding: If don't want your destination wedding to be a budget buster for your guests, you should check out the coast of Mendocino County.
Read more »