If you're planning a wedding – you're ready to shop for wedding bands!
Why not ask Novell for a little help?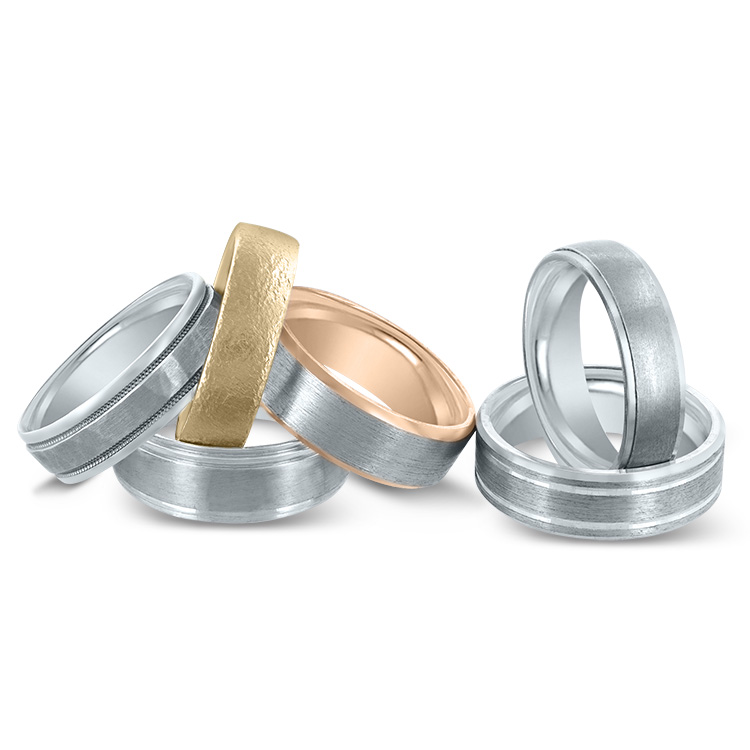 Visit one of our Novell wedding band experts at this weekend's Diamonds Direct Summer Designer Showcase in Oklahoma City and Virginia Beach. Save up to 20% on your purchase (see store for more information).
Wedding band expert Howard will be in Oklahoma City's Diamonds Direct (across from Penn Square Mall) to help make your purchase a breeze.
Don't miss delicious hors d'oeuvres served Friday night (5:30 PM – 7:30 PM) by Aunt Pittypat's Catering. Enjoy sips of wine from Banfi Vintners as well.
If you live near Virginia Beach, Rick will be at the local Diamonds Direct to help answer all of your questions about choosing the right metal, what's the right width for your wedding band and just about anything else you may have on your mind regarding bridal jewelry.
Friday night treat will be offered by Ruth's Chris Steak House (5:00 PM – 7:00 PM).
Both wedding band experts will have an expanding selection of Novell wedding bands on hand. Don't miss the opportunity to shop this special expanded collection.
Summer Designer Showcase – July 26 – 28, 2019
Diamonds Direct Virginia Beach
4452 Virginia Beach Blvd
Virginia Beach, VA 23462
(757) 837-0288
Get Directions
Diamonds Direct Oklahoma City
5521 North Pennsylvania Ave
Oklahoma City, OK 73112
(405) 608-8802
Get Directions
Show hours:
Friday – 10:00AM until 8:00PM
Saturday – 10:00AM until 8:00PM
Sunday – 12:00PM until 6:00PM
If you live in Raleigh or San Antonio, be sure to ask to see Novell during the Summer Designer Showcase at those local Diamonds Direct stores as well.
Diamonds Direct San Antonio
15900 La Cantera Pky, Bldg 18
San Antonio, TX 78256
(210) 247-9197
Get Directions
Diamonds Direct Raleigh
4401 Glenwood Avenue
Raleigh, NC 27612
(919) 571-2881
Get Directions
---