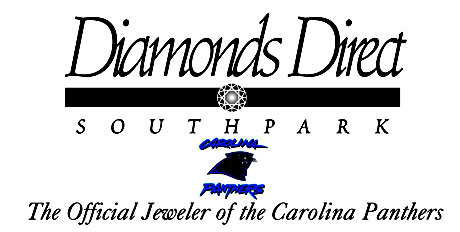 From April 4 through April 6th, 2014, future brides and grooms-to-be in Charlotte, North Carolina will be able to browse a special expanded selection of Novell wedding bands at Diamonds Direct's 10th Annual Designer Showcase. As an authorized Novell wedding band retailer, Diamonds Direct carries a vast assortment of Novell's bestselling designs. During the Designer Showcase, consumers will be treated to an even larger collection of styles, so there will be something for everyone's taste. Don't miss out!
Diamonds Direct 10th Annual Designer Showcase
When: April 4th – April 6th, 2014
E-mail: Info@Diamonds-Direct.com
Location: – Charlotte, NC, 28211
Call 704-532-9041 or 888-400-4447 to schedule an appointment.
Like Diamonds Direct Southpark on Facebook.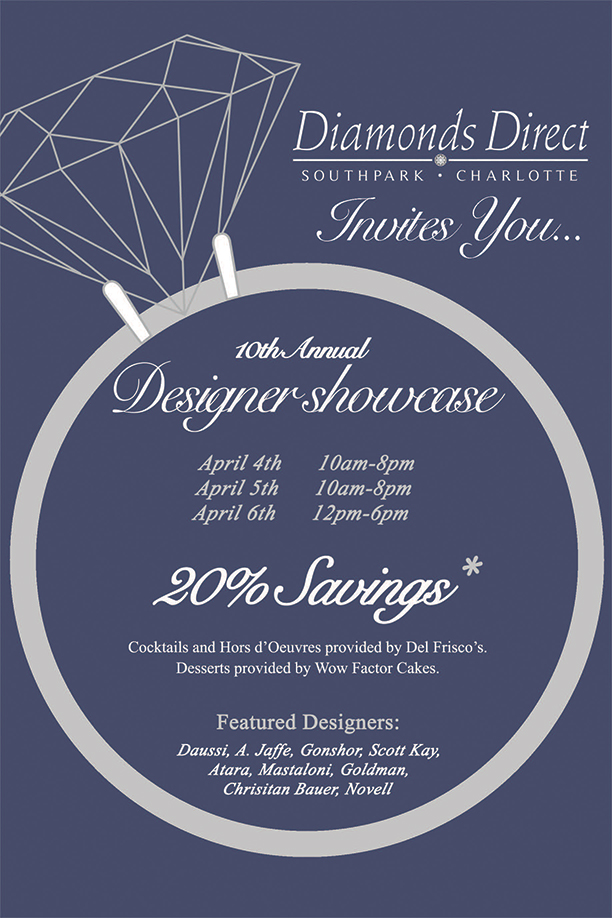 Diamonds Direct is the official jeweler of the Carolina Panthers, and offers 100% risk-free shopping, lifetime jewelry maintenance along with almost a dozen other consumer benefits. Just listen to their customer testimonies below.
Here are just some of the wedding bands to see at Diamonds Direct: