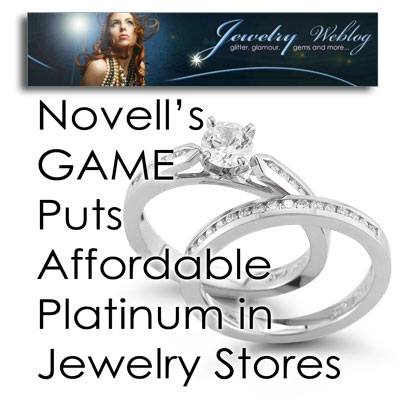 Leading online jewelry authority The Jewelry Weblog recently featured Novell's new initiative to put affordable platinum bridal jewelry into jewelry store showcases – The Great American Metal Exchange (GAME). The premise of GAME is simple; jewelry stores can exchange precious metals from merchandise that is unwanted, broken or just not selling for a platinum engagement ring collection with a substantial retail value. GAME answers questions that many jewelry stores have in a tough economy – what can retailer do with old jewelry that's not moving? And how can a jeweler actually increase their inventory without spending a lot of money?
Read Novell's GAME Puts Affordable Platinum in Jewelry Stores.
GAME has also been featured in Yahoo! News.
---