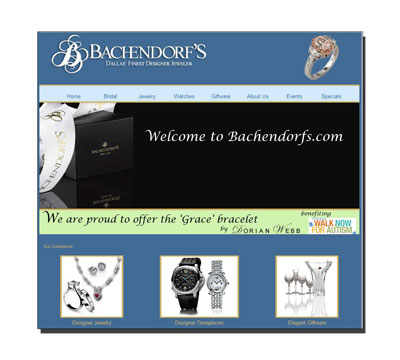 Dallas jewelry retailer Bachendorf's has celebrated over 60 years of family jewelry industry tradition in America. In 1900, Russia born Abram Bock began custom designing and manufacturing jewelry in his homeland. He moved to Dallas in 1948 and established a diamond importing and jewelry manufacturing company.
The very first Bachendorf's jewelry store opened in 1977 featuring high quality handmade custom jewelry and an extensive collection of watches. Today, Bachendorf's continues the family tradition of offering the finest designer jewelry, timepieces, and collectibles.
Visit the Bachendorf's jewelry website.