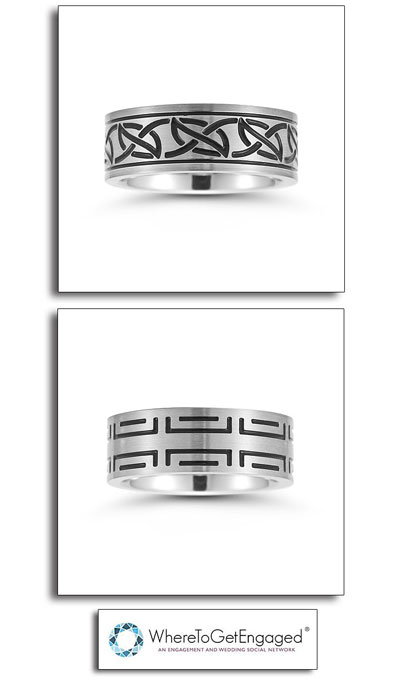 Last year, Novell Design Studio introduced a very unique line of rings created in stainless steel. These new ring styles are inspired by actual tattoo and tribal themes, and most can be special ordered in Argentium Sterling Silver, palladium or even platinum – the premium metal used for wedding rings and jewelry. TATU wedding rings are currently being featured on WhereToGetEngaged.com, an innovative wedding planning website.
TATU rings are not your father's wedding ring! TATU is a fashion statement or even a way of life. And since sterling silver TATU rings are affordable, you can have one for literally any day of the week. But if precious metals are your style for jewelry (as it should be), a precious metal TATU ring makes a strong statement! Visit an authorized Novell retailer for more information and pricing.
View Novell's TATU rings on WhereToGetEngaged.com. Or view more rings on Novell's website.
---