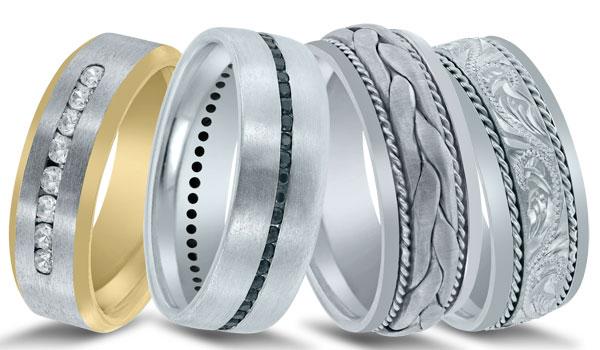 Shopping for your wedding band is not always easy. You may have a lot of questions to ask. There are a lot of wedding band materials to choose from. There are also a lot of different kinds of designs in the store showcase.
If you need a little extra attention while shopping for your wedding band, be sure to stop by Diamonds Direct in Raleigh from July 21 through July 23. Our wedding band specialist Howard will be attending their Summer Designer Showcase. He'll have hundreds of rings on-hand for you to browse.
Howard will also be able to answer any questions you may have.
Not sure if you want platinum, palladium or gold? Having trouble deciding on the right width for your finger? Do you like the finish of one design? But want to combine it with the edges of another wedding band?
No problem. Let the questions fly!
More details to follow soon. See please keep checking back.
Want to get a head start? Check out our free online brochure designed to help you compare popular wedding band metals. Do you know the difference between platinum, palladium or white gold? Did you know alternative metals like tungsten, titanium and cobalt can't be resized?
If these are some of the questions you have, then download it today.
Diamonds Direct Raleigh
4401 Glenwood Avenue
Raleigh, NC 27612
Get directions
Please keep in mind that nearly all Novell styles can be created in platinum, palladium or gold. You can also make changes to widths and finishes. If you can picture it – chances are we can make it for you. All of our wedding bands are made BETTER in America.