Let's face it – the holidays are HERE! If gift giving is on your mind, then be sure to catch this Wednesday's Designer Gallery with Colleen Lopez Jewelry on HSN. Featuring Bali Designs by Robert Manse, there will be plenty of awesome handmade jewelry styles that will make you say – "wow!"
Away from your TV? Watch online – http://www.hsn.com/watch/live.
Can't watch? Check out Bali Designs on HSN.com.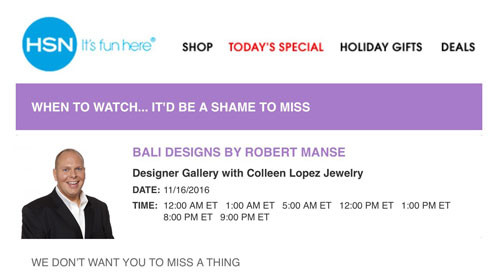 ---