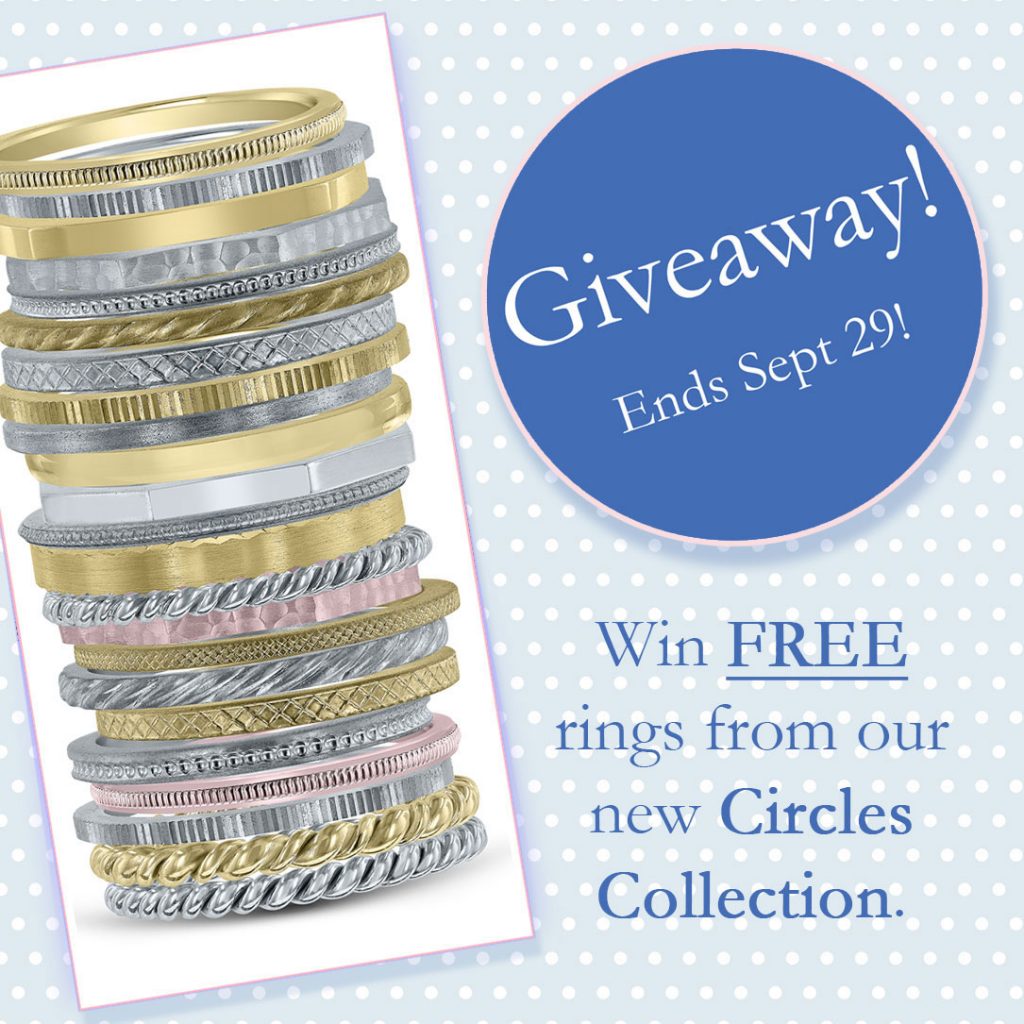 Please note – this contest is now over. Stay tuned for the next one!
Do you like a good Instagram giveaway? If you do, then check our ours!
Win three FREE rings from our new Circles Collection. One winner can choose up to three 14kt gold rings from the featured picture above* in sizes 4 through 8.
To enter our giveaway, please do the following:
1. Follow @custom_shop_novell on Instagram .
2. Follow Custom Shop on Facebook.
3. Tag two friends for our Instagram featured post.
Our Instagram giveaway runs from Sept. 5, 2017 until Sept. 29, 2017 (6pm EST). See this link for details and giveaway rules.
What are Circles?
A celebration of art, forged in America to be collected and worn in random combination – with each creation being stunningly unique. That is what makes our new stackable ring Circles so special.
With over forty interpretations in our growing collection, Circles are a fun, innovative, and affordable product designed to energize precious metal sales.
Made Better in America
In this, our thirtieth year in business, Novell is setting the course for a new era of jewelry sales by pushing the boundaries of our 'Made Better in America' manufacturing system.
We lead with great products fine-tuned technology, and a passion for making jewelry, bringing our customers the latest innovations in precious metal.
*Prize is for rings in our Circles Collection only. Any other images used for promotion is purely accidental. Prize may not combined or exchanged for any other merchandise.
This giveaway has been featured on:
I Love Giveaways
Giveaway Frenzy
Giveaway Monkey
Giveaway Promote
Emporola.com
---