What is a wedding ring? Well, it is round. It goes on your finger. And it's plain and boring. Wait! Not exactly!
Novell specializes in making changes to our designs, so that our customers can get exactly what they want. Whether it is created in platinum, palladium or gold, and with or without diamonds and gemstones, a Novell wedding band is a special one-of-a-kind creation. Your ring is not pulled from a shelf. Instead, it is created in your size, your desired width and in the metal you choose. On a budget? No problem. Novell wedding rings can be created in various weights as well. Why settle for a cheap alternative metal wedding band that can't be sized?
Need proof? Then check this out!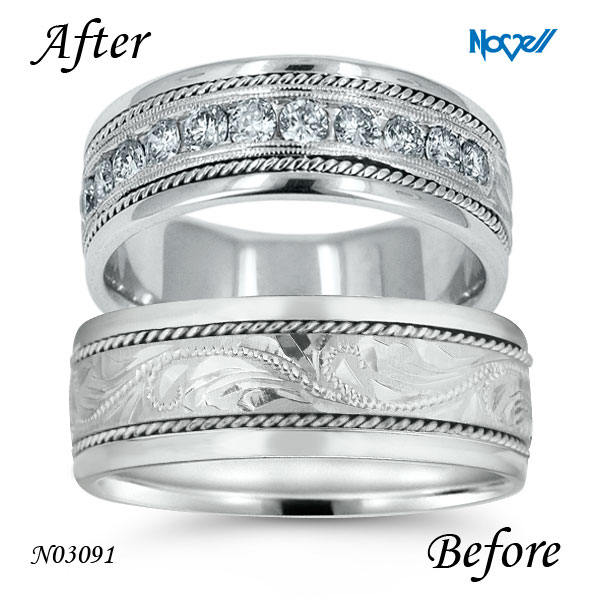 A customer for one of our Texas retailers asked if we could channel set diamonds across the top of one of our engraved designs. Our answer? Of course we can! Customization is Novell's specialty! And our wedding bands are made in America. All special orders are fulfilled in about two weeks, so don't be afraid to ask for exactly what you want.