Spring is the perfect season for bridal jewelry shopping! See a HUGE selection of Novell wedding bands at this weekend's (Friday, May 3 through Sunday, May 5) Perfect Pair Designer Showcase at Diamonds Direct in Richmond.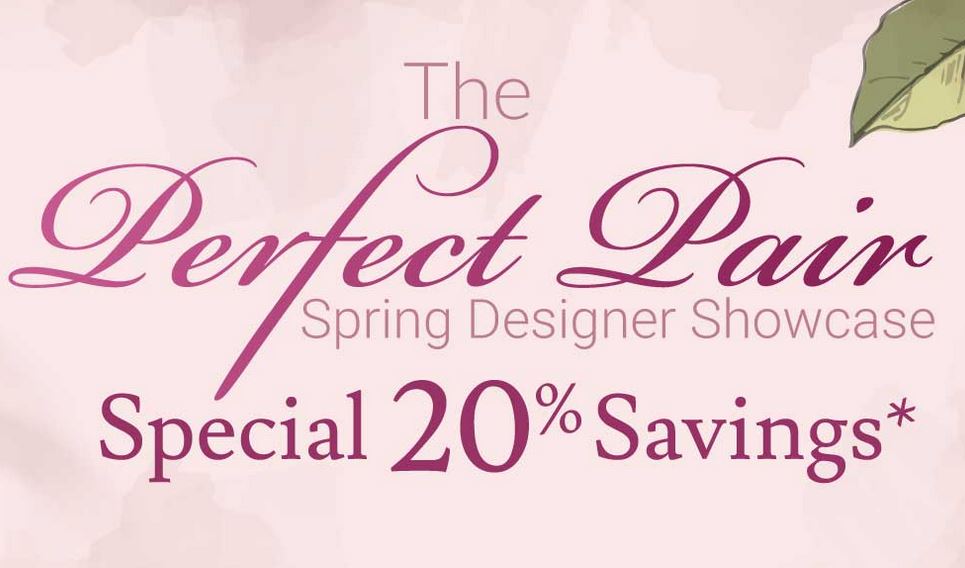 Located in West Broad Village, their showroom is just a short drive from downtown.
Save up to 20%* (see store for details). Want to design a ring of your own? Ask our resident wedding band expert Howard how Novell's Custom Shop can help.
He's only in Richmond for this event. So take advantage!
Diamonds Direct Richmond
11131 W Broad St.
Glen Allen, VA 23060
(804) 967-0500
Get directions
Event hours:
Friday – 10AM – 8PM
Saturday – 10AM – 8PM
Sunday – 12PM – 6PM
Hors d'oeuvres provided on Friday by The Wine Loft (5PM – 7PM).
In historical Richmond, it's only natural you'd want to make your own history with the one you love. Diamonds Direct is always there to help with any occasion you're shopping for.
Additionally to Richmond, Novell wedding bands will also be seen at the following Diamonds Direct locations. Just ask to see us!
If you a reading this post and the show is over – no worries! Novell is available at these stores all year long!
Diamonds Direct Austin
The Domain
11104 Domain Dr.
Austin, TX 78758
(512) 691-9950
Get directions
Diamonds Direct Raleigh
Crabtree Valley Mall
4401 Glenwood Ave.
Raleigh, NC 27612
(919) 571-2881
Get directions
Diamonds Direct Salt Lake City
196 E Winchester St.
Murray, UT 84107
(385) 388-4353
Get directions
Diamonds Direct St. Louis
11619 Olive Blvd.
Creve Coeur, MO 63141
(314) 942-3777
Get directions
Diamonds Direct San Antonio
The Shops at La Cantera
15900 La Cantera Pkwy Building 18
San Antonio, TX 78256
(210) 247-9197
Get directions
Why Novell Wedding Bands?
If made in America is a theme that's close to your heart, then Novell is for you. All Novell precious metal bridal jewelry is made in America. Nearly every design can be made in platinum, palladium or gold. Changes can be made to widths and finishes as well.
It's never – what you see is what you get. What you want is what we can create. Just for you.
What is Custom Shop?
Novell Group is extremely excited to introduce our new Custom Shop division, where our state of the art manufacturing facility brings the independent retail jeweler an easy way to say – "Yes, I can custom make that for you."
Custom Shop offers 3D printing, so your customers can try on their jewelry before it's put into production. Here are more Custom Shop capabilities:
• We provide price quotes and CAD renderings within forty-eight hours for customer approval.
• Finished pieces are delivered within three to four weeks.
• Every creation is 100% made in America, so there's no waiting for your order to arrive from overseas.
• Our domestic manufacturing muscle, with casting facilities, an extensive machine shop, and a skilled hand fabricating staff, gives our authorized retailers a clear path to market advantage.
• Some of our other technologies include casting, mold making, machine fabricating, finishing, setting, jewelry work, restoration, engraving, braiding and plating.
*Valid in store only. Discount excludes certified diamonds and price protected lines. Cannot be combined with other offers.
---