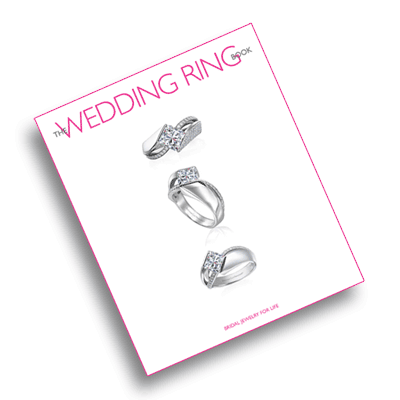 Buying a wedding ring can be tough, and knowing where to start can be quite the battle. If you are in a bit of a bind, and need assistance, then a great place to start is The Wedding Ring Book, which is available online as a free download.
Did I say "free?" That's right, it's free!
The Wedding Ring Book is the destination for all of your wedding ring designs and information. They have created a gorgeous eBook to educate and showcase the latest and best wedding ring designs in the bridal industry. All the prospective bride and groom need do is to click on an image or ad and be directed to that designer's website.
Featured designers include:
Asscher Cut Princess, Benchmark, Charles Krypell, Coast Diamond, Gem Platinum, Gumuchian, Jack Abraham, Jack Kelege, JB Star, John Buechner, Katharine James, Memoire, Norman Silverman, Novell, Platinum Guild, Precision Set, Rudolf Friedmann, and Sholdt Designs.
Please also visit www.theweddingringbook.com to see additional wedding ring brands and styles as well.
Download The Wedding Ring Book today.
---