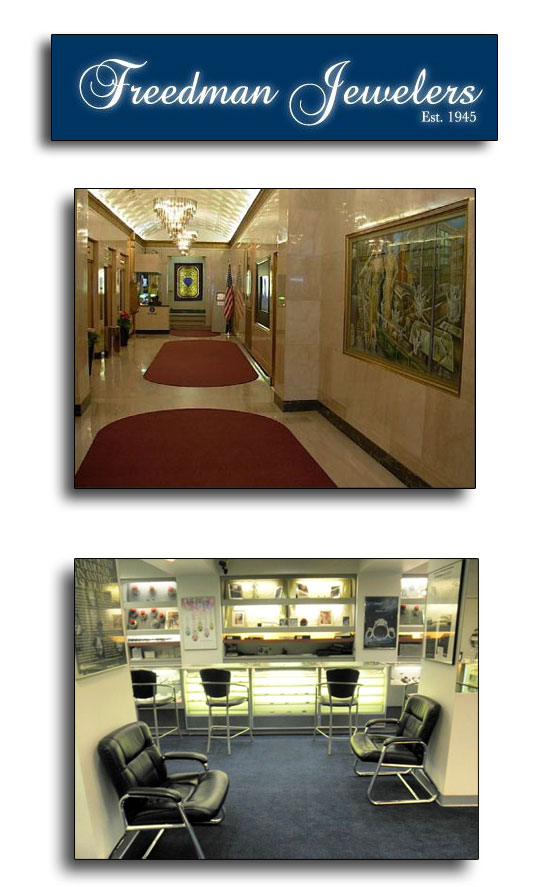 The Wedding Season has officially begun!  Authorized Novell wedding band retailer Freedman Jewelers of Boston cordially invites you to attend their 9th Annual Wedding Band and Engagement Ring Show. Come browse Freedman Jewelers' extensive selection of diamond, platinum, gold, palladium and tungsten carbide wedding bands. And of course there will be a beautiful selection of new Novell wedding bands for you to view and try on your finger!  Freedman's is also offering a $100 discount off any new wedding purchase over $500.  This offer is valid until March 26th, 2011. 
Dates – March 24 -26th, 2011
Hours – Freedman Jewelers' 9th Annual Wedding Band and Engagement Ring Show will take place during the following hours:
Thursday March 24th from 9:30am until 8pm
Friday March 25th from 9:30am until 6pm
Saturday March 26th from 9:30am until 5pm 
Location – Freedman Jewelers is located at 333 Washington Street (Suite 408) in Boston, Massachusetts.
Freedman Jewelers validates parking for the convenient 33 Arch Street Parking Garage.  If you have any questions, please call Freedman Jewelers directly at 617-227-4294. Or e-mail them via info@freedmandiamonds.com.
You can also visit Freedman Jewelers on Facebook and Twitter.