You're invited to the Diamonds Direct Holiday Designer Showcase (Friday, December 6 – Sunday, December 8, 2019). It's the last bridal jewelry event of the year that will feature Novell wedding bands.
Don't miss this chance to get a head start for 2020 wedding planning. And see a HUGE selection of merchandise brought in just for the show.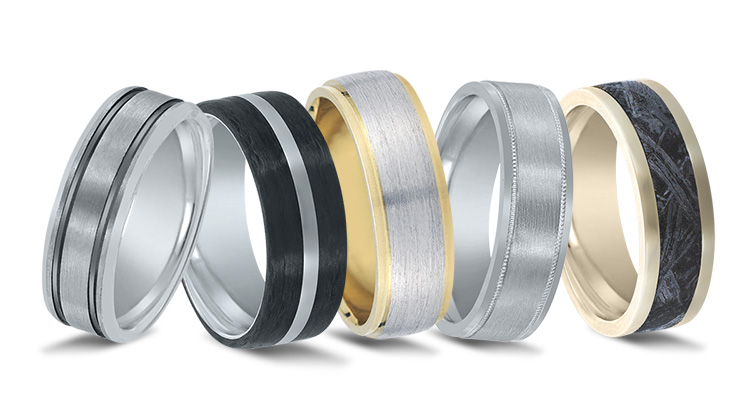 Our wedding band guru Howard will be on hand at Diamonds Direct San Antonio to help guide you.
He'll be happy to answer all questions about choosing the right metal for your bridal jewelry, deciding on the right style or width for your finger, and more. Don't be shy. He's there to help you.
Up to a 20% savings on your purchase. Please ask store for more details.
Diamonds Direct San Antonio
15900 La Cantera Pky, Bldg 18
San Antonio, TX 78256
Tel:210.247.9197
Get directions
Event hours:
Friday, December 6 – 10:00AM until 8:00PM
Saturday, December 7 – 10:00AM until 8:00PM
Sunday, December 8 – 12:00PM until 6:00PM
Visit their stunning showroom at the Shops at La Cantera for this last bridal jewelry event of 2019. Don't forget to tag this store in all of your fun photos using #DDFamilyAlbum.
Enjoy great refreshments brought in by Heavenly Gourmet and Banfi Wines on Friday (5:00PM until 7:00PM).
In addition to the San Antonio bridal jewelry event, Novell wedding bands will be present at the following Diamonds Direct Holiday Designer Showcases as well.
Diamonds Direct Austin
11104 Domain Drive
Austin, TX 78758
Tel: 512.691.9950
Get directions
Stop by their showroom at The Domain (across the street from the Westin) for your dose of Novell wedding bands.
Their bridal jewelry experts will hook you with their unmatched knowledge. This location has been planning puppy proposals and keeping Austin weird since 2012.
There's also a double whammy of refreshments! Treats will be served by Flemings on Friday (from 6:00PM until 7:30PM).
And if that's not enough, enjoy midday hors d'oeuvres provided by Maggiano on Sunday (2:00PM until 3:30PM).
Diamonds Direct St. Louis
11619 Olive Blvd
Saint Louis, MO 63141
Tel: 314.942.3777
Get directions
Sips and snacks will be provided on Friday from 5:00PM until 7:00PM.
Diamonds Direct New Orleans
3230 Severn Ave
Metairie, LA 70002
Tel: 504.383.3900
Get directions
Martin Wine Cellar will keep your taste buds entertained on Friday evening (5:30PM – 7:30PM).
Diamonds Direct Salt Lake City
196 E Winchester Street
Murray, UT 84107
Tel:385.388.4353
Get directions
Located across from Fashion Place Mall, Diamonds Direct Salt Lake is the Deseret's destination for bridal and fashion jewelry.