Have you ever been to a wedding and notice an unfamiliar person (or people) that nobody knows? Or just seems out of place? They're generally referred to as "crashers." While many might crash weddings just for the thrill, one recent wedding crasher provided a thrill of her own.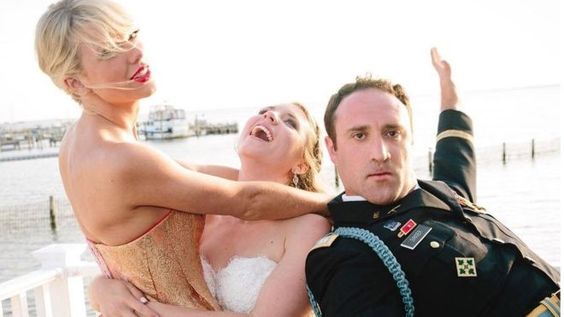 Photo source: Taylor Swift Instagram
Singer Taylor Swift surprised one New Jersey couple during their reception. The groom's mother had been terminally ill, and Max Singer and Kenya Smith were legally wed at her bedside in April so she wouldn't miss the moment. After exchanging vows, they had their first dance to Swift's "Blank Space," the groom's favorite song. Unfortunately Max's mom passed, but everyone had a special moment to cherish.
And then along came Taylor Swift!
It turns out that the groom's sister, Ali, wrote to Ms. Swift about the death of her and Max's mother. After a month long correspondence, plans were made for the singer to show up during the reception. She performed "Blank Space," posed for pictures, and even presented the newlyweds with a hand painted card featuring her lyrics – so it's gonna be forever.
As you can guess, social media soon exploded! Many guests captured the performance on their phones or shared the event on  Twitter, while others simply sang along. The singer later uploaded a picture of herself with the bride and groom to Instagram, captioning it "third wheel."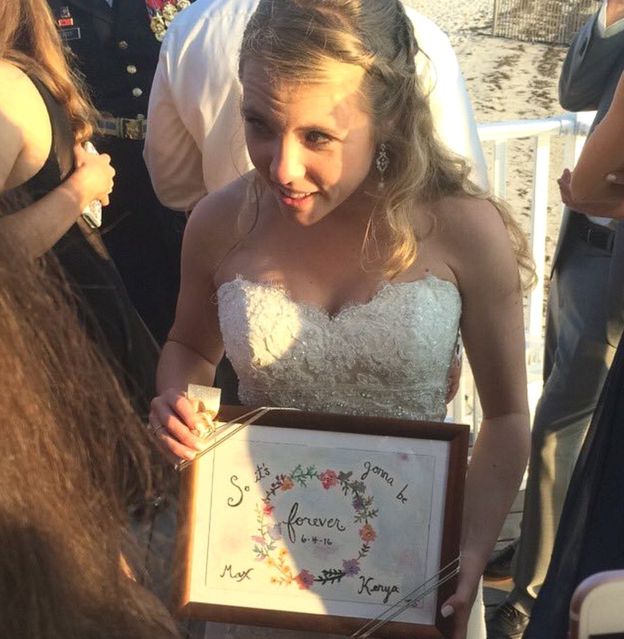 Photo source: Gage Simmons Twitter
Third wheel or not, Taylor made a swift move with her New Jersey wedding crash. Many years from now, probably around a campfire or over a bottle of wine, someone will ask – remember when Taylor Swift crashed the wedding?
At the very least, it's a part of the wedding everyone will remember.