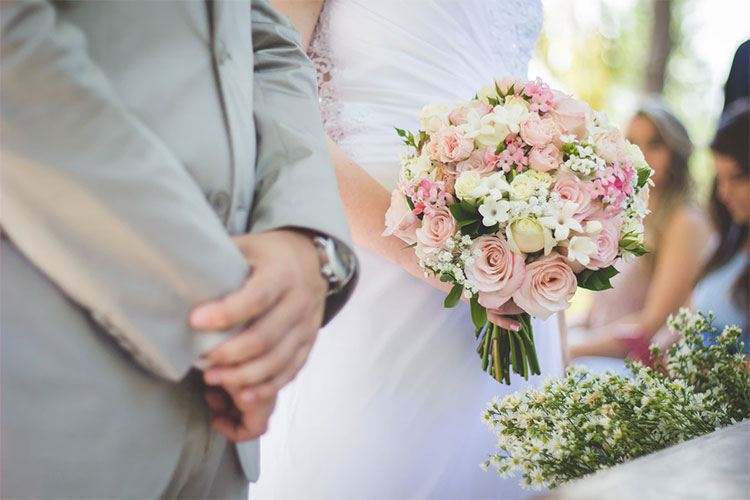 When you only have a few months to plan what's likely the biggest event of your life, it can be easy to feel like you've got the whole world on your shoulders. From venues and catering to decor and entertainment, there are so many things to get on top of to make your day go right. So, how do you do it all while keeping your sanity in check? Read on to find out.
Learn How to Say "No"
The planning process is stressful in and of itself; add social obligations to the mix and you'll wonder how you'll ever get anything done. It's normal to want—or even feel obligated—to spend time with family coming in from out of town, or your bridesmaids that are traveling miles just to see you, but you also need to know when enough is enough. After all, asking for some alone time will come across far better than reaching a breaking point and saying something you shouldn't.
Do Something You Enjoy
So what do you do when you have your alone time? It's simple: do something you enjoy. Read a book, catch up on your favorite Netflix series, go to the spa, whatever helps you keep your sanity in check. Taking one day off will work wonders for alleviating stress tied to wedding planning; you'll come back feeling fresher and more rejuvenated.
Seek Some Alone Time with Your Significant Other
Ironically, couples often forget to spend quality time with each other once planning gets underway. In fact, according to a recent survey by Zola, 43 percent of couples admit that planning put a strain on their relationship. But don't forget the very reason why you're doing all the prep in the first place! Nurture that relationship by spending time alone with your significant other. You might even find them to be the best therapist since they likely understand what you're going through better than anyone else.
Cut Back if Necessary
When it comes to wedding planning, one of the biggest areas of contention is how much money is being spent. Perhaps you've had your eyes set on some extravagant venue since day one, or perhaps there's a 5-piece band that you can't imagine your reception without. Well, as nice as all of those things are, they come at a lofty price tag; one that may have you feeling a bit reluctant about spending so lavishly. It's important to realize where exactly to draw the line. Your wedding budget will be the biggest indicator of where that line is. Therefore, abiding by your budget is the surest way to reduce spending apprehension. To create more room in your budget, there are also alternatives to building your savings rapidly and at no cost.
Eat and Sleep Right
You wouldn't feel your best if you weren't eating and sleeping right on a normal day, and you certainly wouldn't feel your best if you aren't whilst wedding planning. As simple as it sounds—and yet, as difficult as it can be to pull off—you need to be getting the full 7-8 hours of sleep per night and maintaining a proper diet for your mind and body to function optimally. During moments of stress, many people turn to food for comfort. However, forming a habit out of this will end up costing you in the long run. To make matters worse, junk food can also increase feelings of irritation, reduce energy levels, and impair cognitive function. So, as the old saying goes, eat an apple a day to keep bridezilla at bay!
Know When to Ask for Help
You might have known exactly what type of wedding you wanted since childhood. Or perhaps you haven't even thought of your wedding until the moment you said, "I do." Regardless of your starting point, don't try to be a Jack, or in this case, a Jackie of all trades (terrible joke, I know). Sometimes, delegating responsibilities to a bridesmaid with more experience, a family member, or even an expert can be an instant cure for your stress. A wedding planner is a great example of this. By hiring one, you can relax knowing that most of the calling and booking will be done for you. Looking for a more affordable option? A wedding coordinator will work with the venue and vendors you've already booked to make sure your wedding ceremony goes to plan, so you can focus on what matters most: enjoying your big day!
---