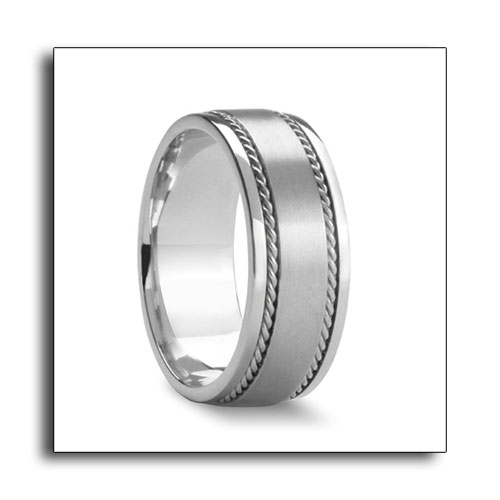 Authorized Novell wedding band retailer LarsonJewelers.com, a leading online source of men's wedding bands, is proud to announce the introduction of their new silver wedding bands line – and just in time for Valentine's Day! Their new silver wedding bands collection include some of Novell Design Studio's best selling styles, and are an affordable precious metal choice for young couples who don't have a huge budget for their wedding bands, yet would still like bridal jewelry created from material that has intrinsic value.
Novell's silver wedding bands are specially created with Argentium Silver, which is a non-tarnishing silver metal. Traditionally, silver jewelry's downside has been that it needed to be cleaned frequently as it tarnished easily due to the fact that it is typically alloyed with copper. The Argentium Silver that Novell uses is alloyed with germanium to avoid this tarnishing problem.
Read – Larson Jewelers Introduces Silver Wedding Bands Line.
And see more Novell wedding bands at LarsonJewelers.com.
---